Our Team
We offer Advice. We trust Management. We place a premium on Collaboration.
Our team has decades of experience in building businesses and making strategic investments. We take an active role in our investments to specifically leverage our operational and business expertise. Our knowledge and exposure spans a variety of different industries, and we also utilize our expansive network of professional colleagues and informal advisors to give us a level of competence and expertise in any field we seek to invest.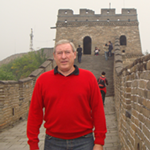 Alan Symons
CEO & Chairman
Alan Symons, Chairman and CEO of AGS Capital LLC, was born in Montreal, Canada. He moved to Indianapolis in 1995 and currently splits his time between AGS's two offices in Indianapolis and Tampa.
Prior to forming AGS, Alan was one of the founders of the 100th federally incorporated insurance company in Canada's history. He served as CEO of this company and oversaw a staff of 1,000 employees. During his course of leadership, sales grew to over $500MM/yr, with earnings in excess of $30MM/yr. Alan has also either led or participated in the purchase and sale of more than seven major insurance companies in Canada, the U.S. and Bermuda. He has successfully taken several companies public and managed a major debt issue. He has led work-out teams that refinanced debt and operations, with substantial returns. Alan is a member of Lloyds of London, and served as President of Lloyds NA Names. Independent of the insurance industry and prior to forming AGS, Alan achieved professional success through dozens of investments throughout Canada, the USA and Mexico. Alan has been involved in investing in numerous startups and turn-around situations. Alan has a passion for helping others succeed and has assisted thousands of people in getting employment and turning their careers into success stories.
In recognition of his business expertise and accomplishments, Alan was honored by Ernst and Young as Entrepreneur of the Year in Indiana. In addition to his business activities, Alan is a vital member of his community. He served as President and Director of the Columbia Club of Indianapolis twice, is a member of Meridian Hills Golf and Country Club in Indianapolis, Indiana and the Oaks Club in Sarasota, Florida.
Alan enjoys playing golf, squash, tennis, skiing, and sailing. Alan is married to Terri, and is the proud father of four boys.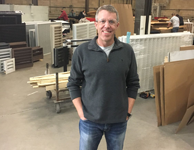 Steve Blackburn
President
Steve is the president of AGS Capital. Raised in Flint, Michigan, Steve attended Eastern Michigan University where he studied business management. Steve moved to Indianapolis in 1995 where he began working for Aluminum Finishing. This is where Steve got his start in the metal coating and finishing industry.
Throughout his professional life, Steve was repeatedly placed in leadership positions. This provided him with the ability to influence others around him. Organizing people and managing the logistics of running a company has become his passion and made him an influential person in AGS Capital.
Steve's life is not all work. In his personal life, Steve enjoys various sporting activities such as skiing, golf, and tennis, along with a passion for collecting unique cars. He and his wife, Karissa, give back to the Indianapolis metropolitan community by investing in the rehabilitation of Indy's inner city real estate projects. When not involved in AGS-related or rehab projects, Steve spends time with his and Karissa's menagerie of pets-three dogs (Winston, Mugzey, Braylee Mae) and a fish (Fernando).

Josie Henneke, CPA
Vice President
Josie joined AGS Capital as Vice President of Accounting and Chief Financial officer for AGS's portfolio of companies in April 2015. Prior to that, she worked at Kemper CPA Group for over seven years.
In her private life, she serves on the Board of Directors of the Columbia Club of downtown Indianapolis and just completed two years as president. The Club has 90 plus overnight guest rooms, dining venues, a fitness center and all the service challenges a guest/membership organization handles. Josie served for 18 years with the Columbia Club in various capacities.
From 2010-2015 she was a volunteer and served on the board of directors of Hancock County Senior Services, Inc., a non-profit agency that focuses on meeting the needs of the senior population through transportation, home support and other services. She has volunteered and delivered Meals on Wheels for over 7 years, interacting with many senior citizens in various economic and social situations.
Josie is a cum laude graduate of Indiana University, with a BS in Accounting. She is a Certified Public Accountant and a member of the AICPA and the Indiana Society of CPAs.
Josie has been married to Carroll for 37+ years and they have a grown daughter, Autumn. They love to travel, experience fine cuisine and volunteer to help those less fortunate.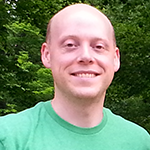 Jayseph Richardson
IT Director
Jay is the Information Technology Director for AGS Capital. He is an award winning Web Developer with expertise in a wide range of technologies. He has 15+ years of detailed working knowledge and experience in project management, technology implementation and optimization, computers, networks, infrastructure, web development/management, database development/administration, marketing and business services.
He possesses the ability to easily learn and utilize computer languages, technologies and techniques quickly due to a detailed understanding of the fundamental concepts and principles of information technology.
Jay is responsible for providing analysis, organization, planning, management and implementation of Information Technology for AGS companies, potential acquisitions or investment ventures as well as several outside client companies that AGS provides technical support services for. He works to review, improve and deploy technology to help optimize internal resources where possible.
Jay holds a bachelor's degree from Purdue University in Computer Technology. He started out by creating his own web/computer consulting company. He went on to be a successful IT Director for a local Marketing firm and currently applies his extensive knowledge managing and providing technology related services through AGS Capital to over 10 companies.

Maria Rafet
HR Director