Our Team
We offer Advice. We trust Management. We place a premium on Collaboration.
Our team has decades of experience in building businesses and making strategic investments. We take an active role in our investments to specifically leverage our operational and business expertise. Our knowledge and exposure spans a variety of different industries, and we also utilize our expansive network of professional colleagues and informal advisors to give us a level of competence and expertise in any field we seek to invest.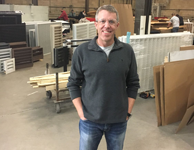 Steve Blackburn, President
sblackburn@ags-capital.com
Steve is the president of AGS Capital. Raised in Flint, Michigan, Steve attended Eastern Michigan University where he studied business management. Steve moved to Indianapolis in 1995 where he began working for Aluminum Finishing. This is where Steve got his start in the metal coating and finishing industry.
Throughout his professional life, Steve was repeatedly placed in leadership positions. This provided him with the ability to influence others around him. Organizing people and managing the logistics of running a company has become his passion and made him an influential person in AGS Capital.
Steve's life is not all work. In his personal life, Steve enjoys various sporting activities such as skiing, golf, and tennis, along with a passion for collecting unique cars. He and his wife, Karissa, give back to the Indianapolis metropolitan community by investing in the rehabilitation of Indy's inner city real estate projects. When not involved in AGS-related or rehab projects, Steve spends time with his and Karissa's menagerie of pets-three dogs (Winston, Mugzey, Braylee Mae) and a fish (Fernando).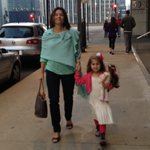 Terri Symons, Vice President
tsymons@ags-capital.com
Terri worked in the supply side of construction, serving clients in the Midwest. She stopped working to raise her family, then in 2000 after training, she became a professional Commercial and Residential interior designer in Indiana and Florida, Terri took her creative back ground into launching a high end baby's clothing line before joining AGS Capital. She is working on strategic investments and monitoring a couple of AGS portfolio businesses.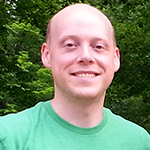 Jayseph Richardson, IT Director
jrichardson@ags-capital.com
Jay is the Information Technology Director for AGS Capital. He is an award winning Web Developer with expertise in a wide range of technologies. He has 15+ years of detailed working knowledge and experience in project management, technology implementation and optimization, computers, networks, infrastructure, web development/management, database development/administration, marketing and business services.
He possesses the ability to easily learn and utilize computer languages, technologies and techniques quickly due to a detailed understanding of the fundamental concepts and principles of information technology.
Jay is responsible for providing analysis, organization, planning, management and implementation of Information Technology for AGS companies, potential acquisitions or investment ventures as well as several outside client companies that AGS provides technical support services for. He works to review, improve and deploy technology to help optimize internal resources where possible.
Jay holds a bachelor's degree from Purdue University in Computer Technology. He started out by creating his own web/computer consulting company. He went on to be a successful IT Director for a local Marketing firm and currently applies his extensive knowledge managing and providing technology related services through AGS Capital to over 10 companies.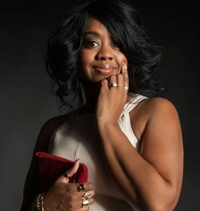 Cherie Smith, HR Director
csmith@ags-capital.com
Cherie Smith is a senior human resource specialist for AGS Capital. She has over 17 years of hands-on experience in human resources (HR). She is responsible for taking the lead in any HR issues within the many AGS Capital companies. This also includes reviewing the HR status of companies identified for acquisition, identifying any potential issues, and developing a plan to resolve any potential HR barriers to acquisition. Cherie controls the administration of all forms of grants and other government programs that provide opportunities that help grow the AGS Capital businesses.
She provides HR related counsel to all levels of the AGS management team. As the senior HR specialist, Cherie plans and implements HR policies and procedures. She is responsible for recruiting and staffing at all levels within the organization. Cherie trains and develops new employees so they will be successful at performing their jobs.
Cherie processes payroll for the employees of each company within the AGS Capital group. In addition, she manages both the 401K obligations and benefit packages for all salaried and hourly employees. She monitors federal, state, and local legislation to identify and eliminate potential labor and employee related problems.
Cherie also holds the position of President of AGS Capital's SES and SMTT companies. She is responsible for any issues related to staffing the companies as well as completely managing the transportation company.
She serves as Board Member of the Indiana Motor Truck Association, is a member of the National Association of Women Business Owners (NAWBO), a supporter of Fathers and Families, a member of the Breast Cancer Association, and a member of the Society of Professional Human Resources (SPHR).
Cherie attended Memphis State University. She is a vital member of the community and the Eastern Star Church. Cherie and her husband, Terry, have been residents of Indianapolis, Indiana since 1985, where they are currently raising their son and four daughters.
Rob Gottlieb, President & CEO TeleMed 2020, Inc.
rgottlieb@telemed2020.com
Rob is the President and CEO of TeleMed2020, Inc. Rob has 30+ years of start-up and Fortune 100 leadership experience with significant experience in the healthcare IT space. Prior to forming his healthcare consulting firm, VMax Solutions, Rob was the President and CEO of IntraGen, Inc, an international genomics and personalized medicine company. He has held General Management, Business Operations, Business Development, Marketing and Sales, and Product/Service Development roles with companies including Abbott Laboratories, General Electric Medical Systems, Roche Diagnostics, Becton Dickinson and Nypro Healthcare.
Rob holds a bachelor degree from LaSalle University and a Masters in Business Administration from Temple University. Rob moved to Indianapolis in 1997 and returned to the city in 2008 after 1.5 year international assignment. Rob's fiancé Kim, a native Hoosier, is an educator at a private school in Indianapolis. Their passions include food, wine, travel and historic homes.